I think this is my first ever recently type of post, let's see how it goes!
Trip to Spain
We spent a bit over a week in "Arenales del Sol", in Alicante (Spain). Visiting family, enjoying the good weather, the beach, and resting. It was pretty good.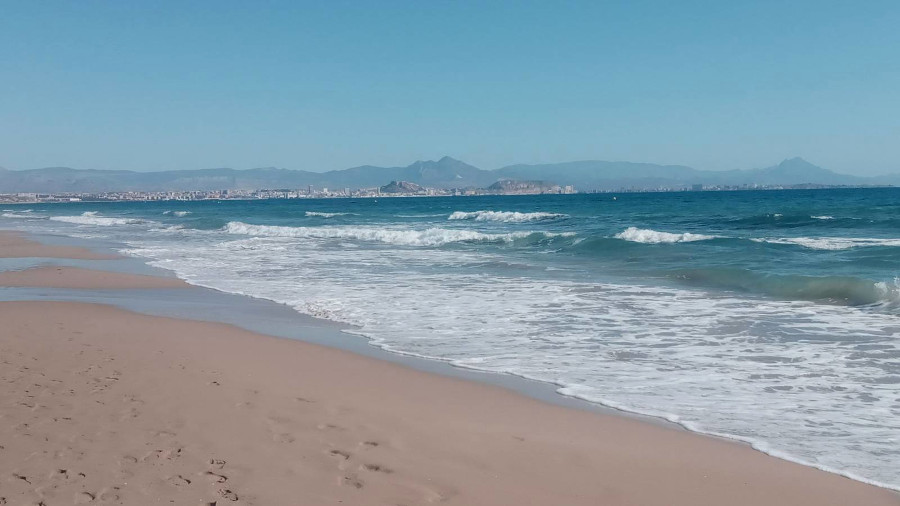 The less good part was that I couldn't met old friends that I haven't met in in years, because Arenales is kind of isolated and we had limited access to a car. Next time!
I didn't write a single line of code on that period, at least on a computer. I wrote some ideas for a fantasy console, but all with pen and paper, so it doesn't count!
IRC is the new IRC
I have been using IRC since February. I'm surprised because it doesn't feel like was that long, but weechat logs don't lie.
I started using it by the time I stopped using Telegram. We decided some time ago to only use Signal for the family communications –and a couple of old friends that happen to have my phone number–, or I should say my sister decided because she moved my parents from Google's Hang out (or Meet or whatever is called this week!).
Closing my Telegram account wasn't easy, because I had a few friends there that I don't think I will talk by other means –people don't do email any more–; but I don't trust Telegram. Too big and freemium, not fully open source, and an unclear business model are a few of the reasons. Signal is not perfect, but is better.
IRC has been OK, I'm on a few channels and most are basically idle, with the exception of #haskell-game and #gamedev. The latter not being too different to some Telegram group chats I used some time ago, focused on a topic related to development, with the good and bad things –specially a lot of people that don't do any actual development, so they add noise to the channel–.
Looks like everything is on Discord now. I guess if I really wanted the interactions, I would join one of those servers. Or I would still be using Telegram. It is complicated.
Persona 4 has gone cold
I started playing Persona 4 on the PS2 back in January, and I loved it. Well, I still love it, but it has slowed down too much and I find it hard to keep playing.
The downtime between events on the main story, where you are supposed to do the school routine, increase your stats by doing different small quests and interact with different characters, and grind; all got a bit shallow at a times. Like the school camping trip, with some conversations that help building the characters, but it was around 30 minutes of just press X to continue. I don't want all combat, but it has become a bit dull at this point with not much feeling of progress.
There has been another event now that is part of the main story, so things are going back to be more interesting, but I'm not looking forward to keep playing.
So after 25 hours I'm about a third of the game. It is still an amazing game, and just checking a saved game to write this post and listening to the music it almost makes me want to play it, but it is a long one!
Revived Outpost and Haskell is fun
I mentioned here that I'm working on a game using Haskell and SDL2, and I used the "Outcast" sprites as a reference. So Víctor was wondering what happened to my ZX Spectrum project, and we reviewed what I had and together we completed the design of the remaining puzzles.
There are so many cool things on that game! It would be a total shame if that never gets released, so I have restarted the work on the project and things are progressing nicely.
It won't be the same game I originally envisioned, but that's probably for the best to be honest. The project is more focused now and I know exactly what is left to be done, although some of the ideas Víctor suggested are going to be tough to implement. But that's OK, it is going to feel fresh. Do game design like you are 6 years old!
So there will be a ZX Spectrum 48K release from me in 2023, and the Haskell project keeps going. I have been streaming on my Twitch channel and some of the videos are in my YT channel, and it is a lot of fun –programming Haskell, the videos not that much–. It won't be a big game. I don't even know it if will be fun to play, but it will be finished this year –my first PC release in ages!–.
And that's all that has happened recently.