The Legend of Traxtor (ZX)
This is a conversion to ZX Spectrum 48k of my entry for #gbjam 3 (The Legend of Traxtor), and my entry for October in my one game a month challenge.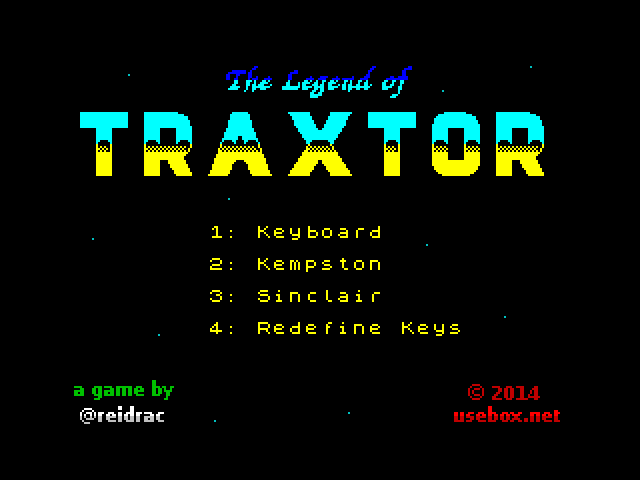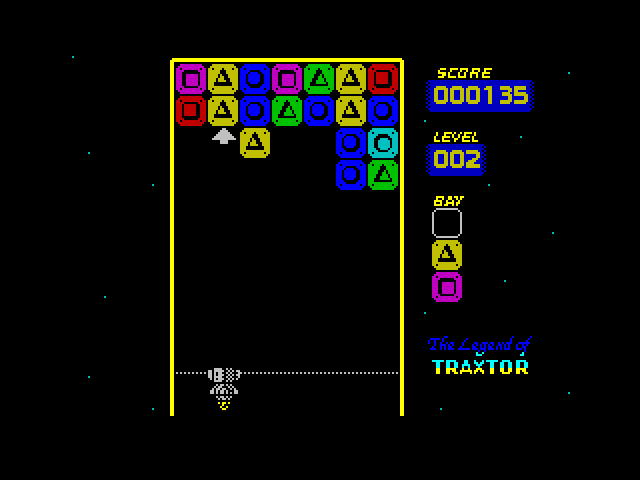 Controls
Default keys (can be redefined):
left: o
right: p
tractor beam: a
fire: q
Use backspace to exit the game.
Match 3 or more tiles to destroy them before they reach to your defence line!
Downloads
traxtor-zx.zip (.tap & .tzx files inside).
If you don't have the hardware, you can still play it in an emulator.