Micro INC
This is a game for the ZX Spectrum 48k (and 128K), and my entry for December in my one game a month challenge. Last game of the year!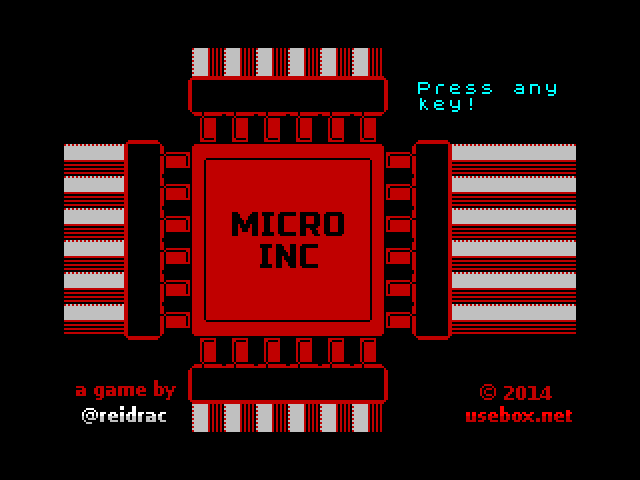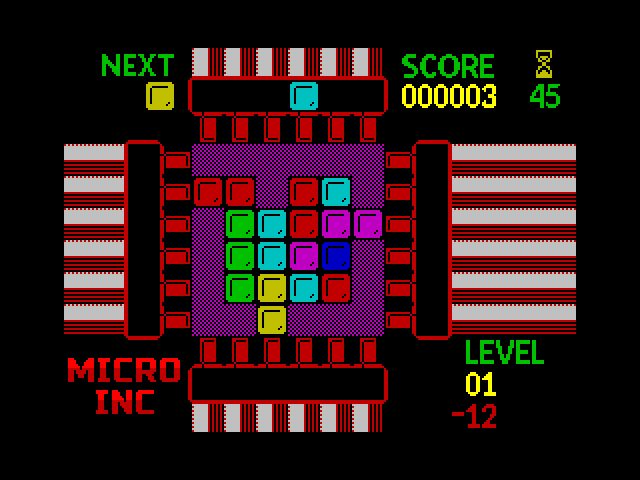 Controls
The game supports keyboard (keys can be redefined), Kempston and Sinclair joysticks.
Default keys are: o, p and space.
Use backspace to exit the game, 'h' to pause.
Downloads
Latest release is 1.0.1 (2014-12-14).
microInc.zip (.tap file inside).
If you don't have the hardware, you can still play it in an emulator.